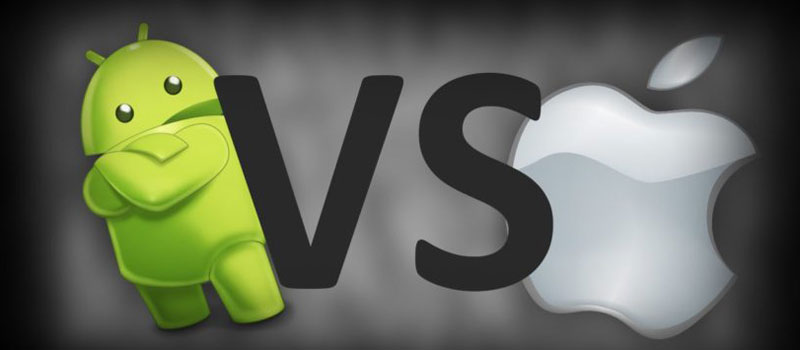 ANDROID and iOS are two operating systems developed by different structures. Indeed, ANDROID is developed by Google and based on the Linux kernel. Initially developed for Smartphones, this operating system is also used with connected devices such as ANDROID TV or even ANDROID AUTO. As for the iOS system, it was developed by Apple for its iPhone phones, but also for the iPad. Just like Android, they have also diversified regarding the use of this system with Apple TV. However, ANDROID seems to dominate the iOS system, as more than 80% of the market has been won over by Android.
Between ANDROID and iOS, which is the best operating system?
We often wonder which of these two systems is the best, especially regarding the fact that the two developers compete for ingenuity in order to gain a larger market share. However, that the ANDROID system is much more popular can not be ignored. The problem with the iOS is that the range of choice in the telephony sector is not large enough. Indeed, unlike ANDROID, there is only one phone brand that makes use of this system, and it is indeed iPhone. As for ANDROID, the biggest and most well known phone brands operate under this system. These include Samsung, Motorola, LG, Sony, HTC, among others. However, this does not make ANDROID the best system, as both are worth, and both developers offer quality products.
Unity is strength, ANDROID wins
Considering the market share occupied by ANDROID, this clearly shows that it is the leader of this sector. Indeed, 84% of smartphones sold and used around the world work with the ANDROID system. This suggests that iOS is slightly marginalized; which is not really the case, because from another point of view its proportion of market share corresponds faithfully to the place it should occupy. As a matter of fact, Android is used by the vast majority of smartphone manufacturers, and nowadays it is very difficult to count the number of phone brands that exist. Considering this aspect, it is completely normal that ANDROID could be the leader. This confirms the saying that unity is strength. Indeed, regarding the users of ANDROID, the place that occupies iOS is unsatisfactory. In addition, diversity is one of ANDROID's major strengths. We do not have to remain faithful to a single phone brand, unlike those who preferred iOS.